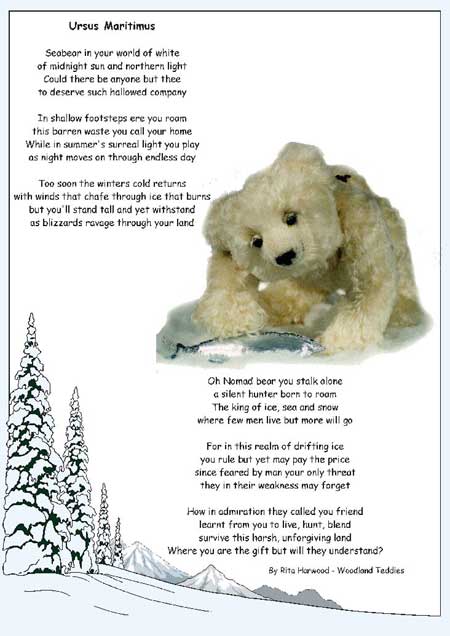 Ursula
Larger (21 inch) female cousin of Ursimus with own fish and my own design 'look-up' neck joint that allows her to look forward on all fours as well as when standing or sitting.

'Ursula' was handsewn, retains the pisform pad of Ursimus but has leather toes throughout; her rear feet contains lead shot to give her more weight for standing. She has an upper eyelid and lashes to give her eyes the more almond shape of a real bear. Since she is older she has lost some of the youthful innocence of her cousin 'Ursimus' but instead I have tried to give her a more curious, playful expression.

Both Polar bears were handmade using approx 25mm white German Mohair, off-white leather on paws, black boot eyes, nut and bolt joints, polyester filling except head (woodwool), and Black No 5 nose thread.